Posted by Ashlie's Books on February 2nd, 2009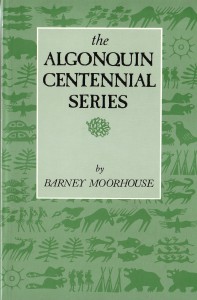 In the year 1993 Ontario celebrated the 100th anniversary of the creation of its provincial parks. Algonquin Provincial Park, perhaps the best known park, was the flagship for this provincial fleet. In this Centennial Series I have attempted to highlight the Algonquin story focusing on the people and events that contributed to the birth and development of such a magnificent park.
This book is a compilation of popular columns published in the Bancroft Times resulting from interviews with people whose roots date back to a pre-park era in addition to historical and archival research.