Podcasts and Vodcasts
Stuff White People Like – How to find social success with the urban-dwelling middle classes
From London School of Economics and Political Science (LSE)
Speaker: Christian Lander, author of Stuff White People Like: A Definitive Guide to the Unique Taste of Millions. Chair:  Charlie Beckett

(Oct 22, 2009 at London School of Economics and Political Science (LSE))
When Christian Lander started a blog as a joke he never imagined that his inside joke would turn into a New York Times Bestseller and a piece of internet history with more than 60 million hits to his site. Here Lander investigates, explains and offers advice for anyone wanting to interact with the caucasian persuasion and needing to understand their ways.
Christian Lander was born and raised in Toronto, Canada. He earned his degree in English from McGill University, his Masters in Film from the University of Arizona, and half of a PhD from Indiana University. He now lives in Los Angeles with his wife, Jess.
 The Economic Crisis and the Age of Uncertainty
Don Tapscott, business strategist, consultant and author of Wikinomics.
Discussants: Andrew Keen, writer, entrepreneur and author of The Cult of the Amateur: how the internet is killing our culture; Dan Hind, editorial director, The Bodley Head and author of The Threat to Reason: how the enlightenment was hijacked and how we can reclaim it; Professor Lord Eatwell, economist and President, Queens College, Cambridge.
(Mar 26, 2009 at the RSA)
To what extent has the global economic crisis triggered a crisis of confidence in our previously trusted repositories of knowledge?
What do the failures of the financial system tell us about the dangers of a hierarchal system of knowledge where power lies in the hands of a professional elite? Can we continue to have confidence in the professional authority of bankers, financiers and economists, when they seem to have so grossly failed us?
Has economics as a discipline failed? Do these failures further case for new organisational models, based on more open, more transparent cultures of collaboration (the "wikinomics" model)? Does the democratisation of knowledge and wealth of information offered by the internet open up the possibility of taking economic decision-making out of the academy and institutions, and into the hands of individual citizens?
Or should we be wary of blurring the expert/amateur divide and trusting too much in the wisdom of crowds?
 Marching Toward Hell: America and Islam After Iraq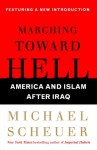 Michael Scheuer
, author and former head of the CIA`s bin Laden unit, discusses what policies the Obama administration could pursue in regard to Afghanistan, Iraq, Pakistan and Iran in the war against terrorism.
 Right Click/Save Target As (Large files – dial-up unfriendly)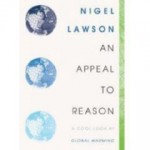 An Appeal to Reason: a cool look at global warming.
Speaker: Lord Nigel Lawson; Discussant: Dr Simon Dietz; Chair: Professor Gwyn Prins (Oct 29, 2008 at London School of Economics and Political Science (LSE)
Lord Lawson argues the case for a fully formed view of global warming, and against hysterical environmentalism. He looks at the facts behind the headlines and explains that for governments to make informed decisions about the path ahead, they must listen to economists as well as scientists, utilising economic forecasting to assess the likely evolution of the world economy.
Lord Lawson served as Chancellor between 1983 and 1989 under Margaret Thatcher, prior to this he served as Secretary of State for Energy and Financial Secretary to the Treasury. He is the author of An Appeal to Reason: A Cool Look at Global Warming (Gerald Duckworth & Co Ltd, 2008).
Dr Simon Dietz is lecturer in the Department of Geography and Environment and deputy director of the The Grantham Research Institute on Climate Change and the Environment at LSE.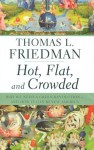 Hot, Flat, and Crowded: Why We Need a Green Revolution–And How It Can Renew America
Right Click/Save Target As (Large files – dial-up unfriendly)
Thomas L. Friedman, author and New York Times columnist 
(Oct 14, 2008 at London School of Economics and Political Science (LSE))
Thomas L Friedman takes a fresh and provocative look at two of our biggest challenges – the global environmental crisis and America's surprising loss of focus and national purpose since 9/11 – and shows how they're linked. He argues that we need American commitment and leadership in a green revolution, a revolution that will be the biggest innovation project in history, one that will inspire us to summon all the intelligence, creativity, boldness and concern for the common good that are our greatest human resources.
Thomas L Friedman, the foreign affairs columnist for The New York Times, is a three-time Pulitzer Prize winner, and the author of From Beirut to Jerusalem, The Lexus and the Olive Tree, Longitudes and Attitudes and The World is Flat, winner of the first Financial Times/Goldman Sachs Business Book of the Year Award.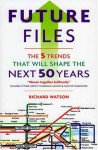 Future Files: The 5 Trends That Will Shape the Next 50 Years 
Right Click/Save Target As
(Sep 23, 2008 at the RSA)
Filled with provocative forecasts, Future Files examines emerging patterns and developments in society, technology, economy and business and makes educated speculations and entertaining extrapolations about where these trends may take us. In addition to being a fun ride through the possible future, Future Files will be indispensable to business analysts, strategic planners and other thinkers who need to stay ahead of the curve.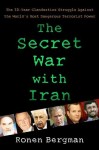 The Secret War With Iran: The 30-Year Clandestine Struggle Against Israel and the West
Ronen Bergman, senior security and intelligence correspondent and analyst for the Israeli newspaper, Yedioth Ahronoth
Bergman is a member of the new Project for Security Studies at Cambridge University and a lecturer in various forums. He also teaches investigative journalism at Tel Aviv University.
He has published numerous articles and academic papers on topics such as Israeli military history, Hamas, Hezbollah and Iranian-funded terrorism and is author of the book "The Secret War with Iran: The 30-Year Clandestine Struggle Against the World's Most Dangerous Terrorist Power" (Free Press, 2008), which describes the three-decade intelligence struggle between Iran and the West.
Bergman is a member of the Israeli Bar, holds a M.Phil degree in international relations, and was awarded a Ph.D by Cambridge University for his dissertation about the Israeli Mossad, the first ever on that subject.
Do schoolchildren and students know how to research?  Professor Guy Claxton, Professor of Learning Sciences at the University of Bristol Graduate School of Education, Professor Stephen Heppell, online education policy adviser, heppell.net Kathryn Pollard,  Director of Curriculum Development at St John`s School and Community College, Marlborough and Patrick Ainley, Professor of Training and Education at the University of Greenwich School of Education and Training 
(Jul 22, 2008 at the RSA)
Chair: James Westhead, BBC Education correspondent
In the age of user-generated content and the instant search result, how can we encourage critical analysis of the 'wisdom of crowds'? How can we help young people in the education system towards the platform of intellectual confidence that is a characteristic of growing up and underpins all contributory citizenship?
Transition in Pakistan and Its Impact on Modern Terrorism H.E. Makhdoom Shah Mahmood Qureshi, Pakistan`s Minister of Foreign Affairs
(Oct 1, 2008 at Princeton University, Woodrow Wilson School of Public and International Affairs)
Shah Mahmood Qureshi took office as Pakistan's Minister of Foreign Affairs on March 31, 2008. He is a senior leader of the Pakistan Peoples Party (PPP).
An agriculturist by profession, he completed a B.A. degree in 1978 from the University of the Punjab followed by an M.A. in 1983 from Cambridge University.
Earlier he was the Federal Minister of State for Parliamentary Affairs (1994-96) and the Federal Parliamentary Secretary of Food and Agriculture (1993-94). He has been elected a member of the National Assembly for three terms, 1993-96, 2002-07 and from early 2008. In 1997 he served as the Deputy Secretary General of the Pakistan People's Party (PPP) and a member of its Central Executive Committee. In 2006, he was the President of the PPP in Punjab. A year later, he served as the Chairman of the Multan Development Authority.
 
Qureshi has also been elected to the Provincial Assembly in Punjab three times from 1985, where he served as the Minister for Finance (1990-93) and the Minister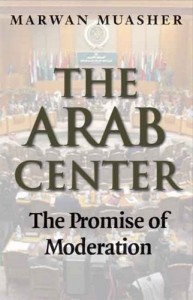 (Jul 3, 2008 at the RSA)
The Arab Centre: The promise of moderation Marwan Muasher has held the most senior positions in the Jordanian government, including Deputy Prime Minister, Foreign Minister, Ambassador to the US and Israel. 
Chair: Dr Rosemary Hollis, Director of the Olive Tree Israeli-Palestinian scholarship programme at City University, London
Marwan Muasher's new book has been endorsed by Bill Clinton as "a must-read to understand how to address the challenges facing the Middle East today".  moderate, pragmatic Arab voices to be heard in today's conflicted debates over how to achieve an enduring peace in the region.
(Apr 23, 2008 at Cornell University)
American Foreign Policy after the Bush Administration  Francis Fukuyama, the Bernard L. Schwartz Professor of International Political Economy at the Paul H. Nitze School of Advanced International Studies at Johns Hopkins University and director of its International Development Program.
A former specialist on the Middle East and Europe for the U.S. Department of State, Fukuyama called "hard power" — using traditional military might against other states — impossible in the Middle East, where few governments are strong enough to control nonstate groups within their own borders. Facing this new reality in many regions of the world, American leaders must focus not only on winning military confrontations, but also on developing the support of populations abroad, Fukuyama said.
Counter Terror with Justice: The Dispatches of Terror and the Axis of Evil  Saman Zia-Zarifi, director of Amnesty International for Asia
When British, American and other coalition forces invaded Iraq in 2003, the "United States and Britain were utterly unprepared for their obligations," to keep local residents safe, as mandated by international law for occupying powers, said Saman Zia-Zarifi, director of Amnesty International for Asia.
In his April 22 talk, "Counter Terror with Justice: The Dispatches of Terror and the Axis of Evil," at the Cornell Law School," Zia-Zarifi discussed his experience as an international lawyer and human rights activist working in Iraq and Afghanistan, both shortly after Sept. 11, 2001 and after the invasion of Iraq.
Presenting images of mass graves and looted buildings in Iraq as well as unexploded ammunition and cluster bombs in Afghanistan, Zia-Zarifi discussed the insufficiency of "state-centric" international law and human rights law in holding non-state actors accountable for human rights violation.
Climate Change: Prospects for Nature Thomas LoveJoy, ecologist, founder of PBS series Nature, former director of World Wildlife Fund. 
Ecologists and conservationists are increasingly serving as "planet doctors" who worry about how the health of entire ecosystems is challenged by climate change, said Thomas Lovejoy, speaking to about 65 people sitting in the shadow of a hanging 40-foot-long North Atlantic right whale skeleton at the Museum of the Earth, April 18.
"The global temperature is currently three-quarters of a degree higher than it was during pre-industrial times," said Lovejoy, a conservation biologist presenting the talk, "Climate Change: Prospects for Nature," as part of the museum's Earth Day celebrations. However, with the current concentration of greenhouse gases in the atmosphere, we are already committed to an equal amount of temperature increase — even if we stop increasing greenhouse gases today."
Lovejoy is credited with putting the plight of rain forests on the world's radar in the early 1980s and for coining the term "biological diversity." He founded the PBS series "Nature" and has advised the World Bank and United Nations on biodiversity issues. He also directed the World Wildlife Fund from 1987 to 1998.
A one-and-a-half degree increase in global temperature will be enough to cause significant negative effects on a variety of plant and animal species, said Lovejoy, now the president of the Heinz Center for Science, Economics and the Environment… 
Preventing an Iranian Bomb: Sculpting Effective, Acceptable Strategies
David Albright, president of the Institute for Science and International Security, discussed issues concerning the effort to prevent Iran from developing a nuclear bomb and the unique challenges faced in analyzing the status of the alleged Iranian nuclear arms program. Using satellite imagery, Albright showed that suspected sites for the infrastructure required to develop a nuclear arsenal have undergone marked changes that may be evidence of Iranian efforts to hide the tracks of their program. Albright also discussed the possibilities of military strikes on suspected Iranian nuclear weapons development sites including the feasibility of success, the consequences of such an action and the role Israel may play in such an event.
America and the World: Foreign Policy Issues for the Next President
Cornell faculty members discuss America`s evolving economic and political relations with the rest of the world, and critical challenges facing the next U.S. President.
A talk by Michael Levin. In The Next Great Clash, Michael Levin presents evidence of a global political order on the verge of a historic power shift from West to East. A reemerging China is the only nation with the latent capacity to challenge American hegemony, and Levin demonstrates that such challenges to the status quo usually lead to war. From the World Beyond the Headlines Series.
In The Second World: Empires and Influence in the New Global Order, Parag Khanna examines the intersection of geopolitics and globalization to argue that America's dominant moment has been suddenly replaced by a geopolitical marketplace wherein the European Union and China compete with the United States to shape world order on their own terms. Mr. Khanna has worked previously at the World Economic Forum in Geneva, Switzerland, where he specialized in scenario and risk planning, and at the Council on Foreign Relations, where he conducted research on terrorism and conflict resolution.
With Wallace Broecker, Newberry Professor of Earth and Environmental Sciences at Columbia University; Robert Kunzig, author of Mapping the Deep, winner of the Royal Society Aventis Science Book of the Year; Lord Oxburgh, geologist and former Chairman of Shell Transport and Trading; and Harry Elderfield FRS, Professor of Earth Sciences at the University of Cambridge.
The Pentagon`s New Map: Barnett, professor at the U.S. Naval War College, takes a global perspective that integrates political, economic and military elements in a model for the post "September 11 world. Barnett argues that terrorism and globalization have combined to end the great-power model of war that has developed over 400 years, since the Thirty Years War. Instead, he divides the world along binary lines. An increasingly expanding "Functioning Core" of economically developed, politically stable states integrated into global systems is juxtaposed to a "Non-Integrating Gap," the most likely source of threats to U.S. and international security. The "gap" incorporates Andean South America, the Caribbean, sub-Saharan Africa, the Middle East, Central Asia and much of southwest Asia. According to Barnett, these regions are dangerous because they are not yet integrated into globalism's "core." Until that process is complete, they will continue to lash out. Barnett calls for a division of the U.S. armed forces into two separate parts. One will be a quick-strike military, focused on suppressing hostile governments and nongovernment entities. The other will be administratively oriented and assume responsibility for facilitating the transition of "gap" systems into the "core."